The Men - Devil Music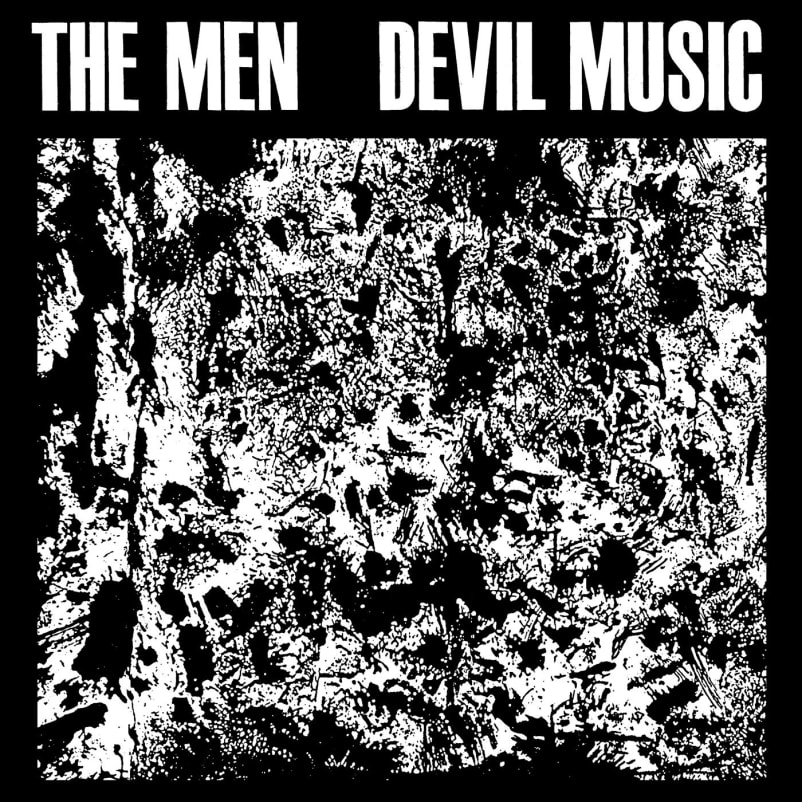 We are the Men rec. (2016)
Le groupe le plus versatile de Brooklyn sort son sixième album studio sur son propre label après cinq ans de bons et loyaux services chez Sacred Bones.
Pour ce retour aux sources du DIY, les p'tits gars ont rebranché les pédales fuzz. Fini les escapades classic rock/folk de New Moon et Tomorrow's Hits (excellents dans leur genre), sur Devil Music tous les potards sont dans le rouge. Le son est brut et bien craspec, les chansons ont toutes été enregistré en live. L'envie de refaire un disque in the face est bien palpable.
On pense à Mudhoney et aux Stooges - pléonasme ? Ce chant évoquant Mark Arm et le sax sur Lions Den et Crime sonne comme un futur tube. Violate démarre avec de gros larsens sur un mid-tempo avant d'accélérer pour mieux ralentir et finir sur un solo et un chant éructé.
Seule accalmie dans tout ce vacarme, le titre Devil Music, petit instrumental acoustique pour mieux repartir avec le faussement calme Gun et le coup de massue final Fire qui sonne le K.O.
Oui, The Men continuent à n'en faire qu'à leur tête parce que The Men, ce sont des hommes libres, des vrais.
The most versatile Brooklyn band releases its sixth studio album, on its own label this time after staying true for five years at Sacred Bones.For this return to the core of DIY, The Men plugged back their fuzz pedals. No more classic rock or folk escapades like on New Moon or Tomorrow's Hits, on Devil music every single control button is set to the max.This results in a core and rather dirty sound, songs were all recorded live, in a few takes. The urge to release a smashing record is palpable. We think of Mudhoney and The Stooges  - a pleonasm to say the least. You can hear a Mark Arm like voice on Lions Den and sax as in Funhouse. Crime is a future hit. Violate starts with loud larsens on a mid-tempo beat before speeding thing up and slowing down on a solo and an eructed sing. The only calm break in all this noise comes from Devil Music, an acoustic instrumental, but it's for a better second launch with the falsy quiet Gun and the sledgehammer blow of Fire that declares the final Knock Out.Yes, The Men continue to do as they please, because they're free men.